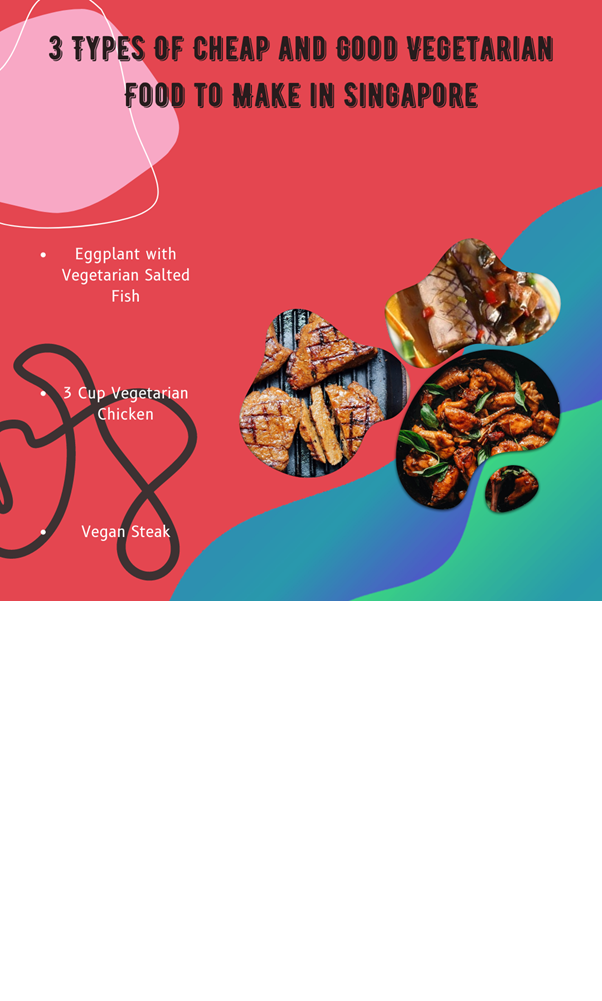 Most young adults today are starting to get health-conscious at the age of 25 years old or lower. They tend to shift to a vegetarian diet to detoxify, cleanse and lose weight. The growing number of vegetarian online delivery services made it even more convenient for us to shift to a healthier lifestyle.
Although you can order vegetarian food online for most times of the day, you would want to try to make your own meals for cheaper and more convenient options. Should you want some easy recipes for cheap and good vegetarian foods in Singapore, we have three must-try meals for you.
Eggplant with Vegetarian Salted Fish
Vegetarian salted fish is an artificial, no meat fish that is made from soy protein, seaweed, starch and seasoning. It tastes like regular edible fish but is guilt-free. Vegetarian salted fish is a Singapore vegetarian food that is readily available in many vegetarian and vegan stores. You will need to use this product along with fresh eggplant, abalone sauce and mushrooms to prepare this beginner-friendly meal.
Get the recipe here.
3 Cup Vegetarian Chicken
Do you love three-cup chicken before shifting to a vegetarian diet? You don't have to stay away from your comfort food for long since there is a cheap and easy vegetarian food version of this famous Chinese recipe. Three-cup vegetarian chicken uses vegan-friendly chicken, black fungus and seaweed to recreate the original cuisine. You will only need mushrooms, oil, dried chilli, salt and sugar for seasoning.
Get the recipe here.
Vegan Steak
Can you believe it? You can still enjoy steak while on a vegetarian diet! This dish is made possible due to the availability of a vegan burger patty, a Singapore vegetarian food that can be used as an alternative to meat. To prepare this meal, you will only need a vegan burger, tomatoes, mushrooms, ginger paste, chilli paste, abalone sauce, vegetable sauce and oil.
Get the recipe here.
We are looking forward to hearing from you about how your homemade versions turned out. For authentic vegan and vegetarian ingredients, visit Vegetarian World Food today!