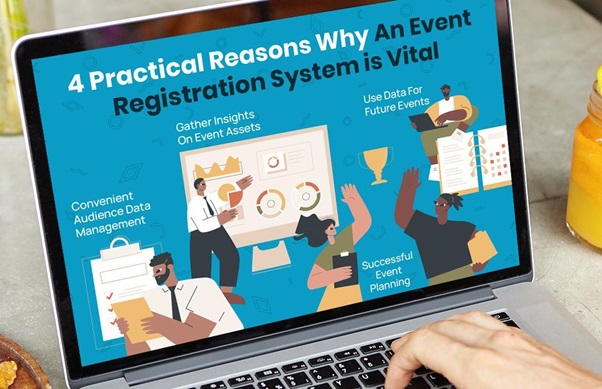 Long registration lines and paper forms are no longer required to register for an event. Online registration services are becoming increasingly popular among event organisers of all sizes because of the convenience they provide for both the organisers and the attendees. With online registration, participants can sign up whenever and wherever it's most convenient from any internet-enabled computer, which not only boosts efficiency and reduces paperwork but also increases participation and enhances marketing capabilities. Here are reasons why sending event invitations with anonline RSVP is ideal.
1. Convenient Audience Data Management
Numerous online RSVP systems are customisable, so the information it can compile is ultimately up to you. A registration system for an event can collect crucial information from attendees, such as their names, contact information, dietary restrictions, conference sessions, and team-building activities. It can also provide the functionality to allow attendees to book and pay for the conference as well as any add-ons such as lodging, transportation, social activities, and corporate training.
2. Gather Insights On Event Assets
One of the advantages of using event registration software is that it provides data about your event so that you can quickly determine its success. To have these statistics easily accessible before, during, and after your event is possible with good registration software. Additionally, data reporting makes it easy to access vital event details. And with just a few clicks, including the total number of tickets sold, the percentage of buyers who used a discount code, the most popular event dates and times, the most popular ticket types, and much more.
3. Use Data For Future Events
You can also use the collected attendee data from yourevent app to boost registration for upcoming events. Consider that your event registration software collects and automatically compiles the contact details of your past attendees and your existing audience. You can now use this list to promote your upcoming events by group sending to this loyal audience.
4. Successful Event Planning
You can save time and effort when arranging events with the help of an event registration system, which facilitates the collection and compilation of event logistics data and fixes the clear and concise communication of event information. A simple but vital example is your guest list. Knowing the number of people registered for your event is essential for determining food and beverage requirements, seating arrangements, gift bags and souvenirs, and even for complying with local regulations.
Looking for a reliable event registration system for your upcoming event? Check out and visit Evention Singapore for more information.