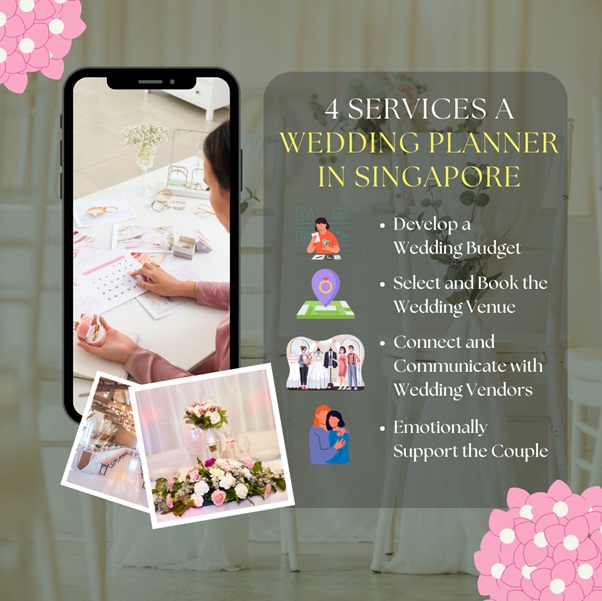 While you can certainly plan a wedding yourself, you'd be surprised to discover how helpful it is to hire wedding planning services. Planning a wedding is a stressful time, and having someone there to take off a lot of the weight can help you be excited for the big day. Here are a few services a wedding planner can provide; if one of these aspects has been a cause of stress for you, it may be time to contact a planner, so you no longer have to handle it.
1. Develop a Wedding Budget
If you haven't started planning for your wedding after hiring a wedding planner in Singapore, this will be the first thing you'll have to discuss with them. By establishing a proper budget, your planner will be able to know how much of the funds they can allocate to the venue, the food, the decorations, etc. They will also give you a breakdown of how much a wedding usually costs and what you might be able to afford with your current budget.
2. Select and Book the Wedding Venue
Your venue can make or break your wedding, so it's essential to pick the best one. During wedding planning in Singapore, your planner will ask for your budget and aesthetic vision so they can find the perfect venue for you. They'll also want an estimate of how many guests will attend to get a good space where everyone will fit.
3. Connect and Communicate with Wedding Vendors
You'll have to get a lot of things to assemble your wedding. You'll need dresses for the bride and bridesmaids, suits for the groom and groomsmen, caterers, florists, photographers, videographers, etc. It may seem overwhelming to have to keep track of everyone at once, so a wedding coordinator in Singapore can step in and stay in touch with them instead.
4. Emotionally Support the Couple
Arguably one of the essential services a wedding planner in Singapore can provide is emotional support for the bride and groom. Planning a wedding is a stressful time. You know it will be worth it on the big day, but it's challenging to see that far into the future when you're overwhelmed with the plans in the present. A planner's job is to keep spirits high and listen if the couple is struggling with something.
Are you ready to start planning your dream wedding? Beautiful Gatherings offers top-notch wedding planning services so that you can turn your vision into a reality. Read more about their services or go through their testimonials by visiting their website today.